News and Views
Readers of our Blogs had been requesting that we publish articles on subjects like Economy, Banking, other financial matters, Management and even Business Humour. We found their suggestion valid and we decided to contact experts in their respective fields. The first blog in this connection has been published on 29th June, 2017. It is titled NPA – a challenge to the Economy. The blog has been written by Mr. Amit Kakri, Advocate High Court who is an expert in Banking Law. As it is only affecting the Banking Industry but also the country's economy – it is of critical importance.
I am happy to inform you that a workshop titled 'Power of Expression has been planned during the month of September. Mr. Luis Allen who is a Coach and Trainer practicing in London will be one of the members of the faculty. Mr. Allen has travelled throughout the world in respect of speech training and also assessing trainers on various parameters, and giving them suitable advise.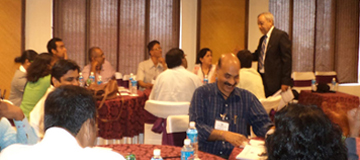 Pictures of past workshops conducted by Nimble Foundation

During this period, a few of our students have completed their training.
1 .Ms. Shilpa Gandiwala, a project Manager in one of the leading technology companies, and was very happy to achieve her objective.
2. Ms. Aziza Shaikh, who is working as Vice President in a consulting company also completed her training.
Other students were Mr. Satish Singh, and Mr. Amit Kedia.
Meanwhile, in Social Media our presence has been constantly improving. The Facebook commanding around 27,000 Likes. The Linkedin connections have grown to nearly 20,000.
Activities



The topical subjects of the first two blogs above and the importance in life of the others attracted wide audience & evoked great interest. Social media stats also improved as Follows: Linkedin 17,569 Connections, Twitter 2,282 Followers & Facebook 4,965 friends. Facebook 'likes' remained more or less static. Nimble Foundation 26,896 likes & Satish Kakri Consultants 6,249 likes. Alexa ranking of website improved during the period which now stands at 76,555 (National ranking), 1,136,369 (International ranking).
Corporate Training
Corporates and Institutions are increasingly realizing the benefits of Training. In the current scenario Soft Skills Training has assumed unprecedented importance. Nimble Foundation offers a variety of Corporate Training Programs suited to the requirements of Corporates and Institutions across various sectors. Our training programmes cover Communication, Presentation Skills, Time management, Negotiation Skills, Leadership, Public Speaking and more.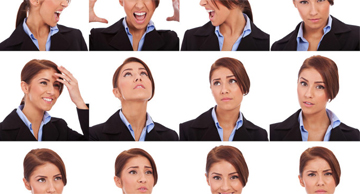 Expressions are important !
Corporate Training for groups is conducted at client locations or outbound at resorts/hotels. Training Programs for individuals and smaller groups are available at our Nariman Point corporate training center located in Nariman Point, South Mumbai. Typically we offer weekend training that fits into your busy schedule. Our institute also caters to special training groups during the weekdays. Our training calendar is planned well in advance. A corporate can even nominate a single participant to attend such training at our institute. Each corporate training program is customised to suit the training requirements of the organisation concerned.
Need for Soft Skills Training
Our corporate training institute offers programs and courses that fill the soft skills training gap and make each participant a very impressive communicator, a powerful presenter and a sought after public speaker. Apart from speaking skills we also conduct many other behavioral skills programs.
Realising that all forms of communication are important in managing corporate organisations and large businesses, our Institute has designed and developed training workshops and courses to cover a wide spectrum of communication needs in the corporate environment.
Special training groups are formed keeping in view their common needs. Such programs are customized keeping in view defined common needs of the concerned group. The unique feature of this training is that presentations of each participant are audio-video recorded. These training presentations are projected on a wide screen participants view their own performance, and are guided on areas of specific improvement. Our interactive training thoroughly engages participants and encourages them to take charge of the training processes discussed. The take-away from the training is truly remarkable